Hollywood Spy have shared the first official trailer for the upcoming period drama Miss Scarlet and The Duke about the first female detective in 19th century London.
Included in the trailer are two small scenes that give a look at Rupert Parker, Andrew Gower's character on the show.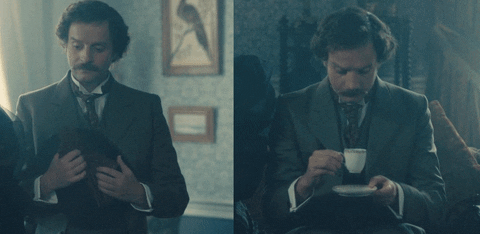 Miss Scarlet and The Duke is set to be released in early 2020 on PBS (USA) and Seven (Australia). We will add more information about release dates in other countries as soon as we get it.
Visit our Gallery for more screencaps from the trailer and promo pictures for Miss Scarlet and The Duke. Read our exclusive interview with director Declan O'Dwyer to learn more about the new series.
---
Follow Miss Scarlet and the Duke on Instagram!
Follow & Like Scarleteers on Facebook (inofficial fanpage)!